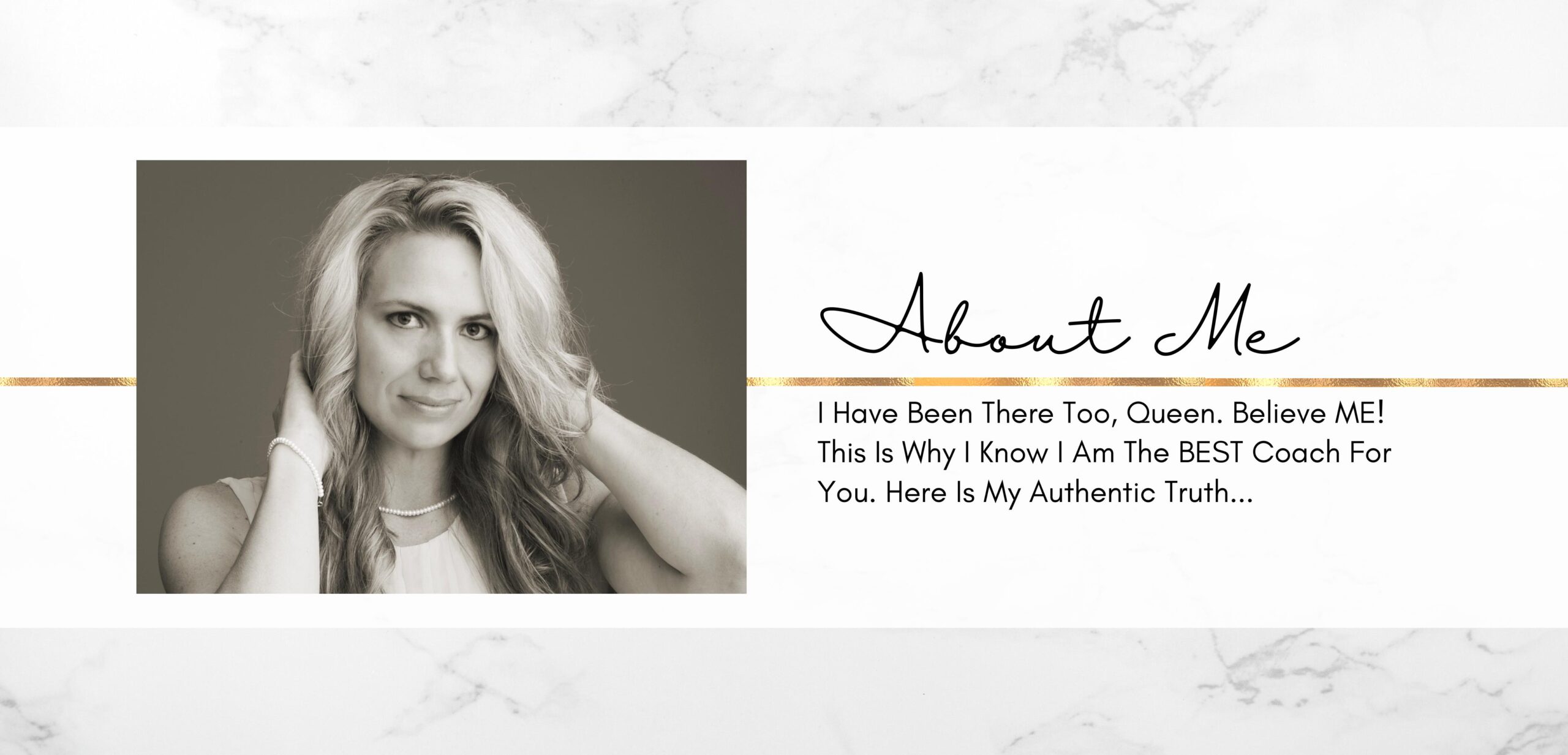 Motivated by my journey to find and balance my life through health, healing and happiness, I have invested hundreds of hours in developing my knowledge and skills in life coaching, success/leadership coaching, mindset, and holistic health coaching. I was determined to create a transformational program to STOP PEOPLE PLEASING that allows women to embody their power to become FEARLESS and FREE. I decided to take it one step further and become an NLP Practitioner (Neuro-Linguistic Programming) to use my specialized skill set to pave the way to ultimate happiness. I carry a tool belt with cutting-edge practices that get results, and I love nothing more than using them to help others achieve the same freedom I have.
My history is uniquely mine, complicated, and not dissimilar to that of other women. As a mother, I knew that my health and mental well-being needed to be a priority to provide the best care for my kiddos. I knew that I wanted to break the generational pattern of surviving life instead of living. My experience as a survivor of domestic violence, sexual assault, and adultery is one I have learned and grown from and grounded my strength and business in.
I discovered the importance of a whole-body approach to happiness, health, success, and mental mindset. I then developed the skills needed to mentor, coach and facilitate lasting change in others. Welcome to the NO FLUFF zone! 
AWAKENING MY INNER BADASS
In my late 20's, I found that I wasn't happy no matter what I did. It didn't matter my body's size, the luxury cars I was driving, or the designer shoes and handbags that lined my closet. I was dying inside. I was in an abusive marriage and had little confidence or sense of self-worth. I learned early on that being the "good girl" and not rocking the boat kept the peace. This coping strategy created a monster inside. My monster was PEOPLE PLEASING! It didn't matter how miserable I was. I stayed in miserable or terrifying situations to keep others happy. I was ignoring the values that make me who I am and refusing to listen to my intuition.
I was completely stuck. I needed validation from others to feel any amount of happiness. I found myself invalidating my feelings, emotions and numbing myself through destructive behaviors and choices such as emotional eating/binge eating, excessive shopping, casual relationships, and obsessively working out.
I was looking for happiness but not realizing that it was within me the whole time. I was in desperate need of healing from the inside out and didn't know where to begin.
At the youthful age of 35, my journey began. I was on a mission to reconnect with who I authentically am and redefine my life.
I have devoted countless hours to working with top leaders in the industry, educating myself about my health, inner peace, success in life, and lasting happiness. I have worked with coaches and therapists to understand and define what a healthy and happy life looks like for me.
With the support of my mentors and professional practitioners, I began to peel back the layers of fear and inauthenticity. For years I was wearing multiple masks to mold myself to the Identities I thought I was supposed to be. I started to understand how my lack of self vision, limiting beliefs, self-loathing, and shame prevented me from living the life I wanted. This process provided me with the space to feel the emotions I had buried for so long.
I permitted myself to process personal experiences that I no longer wanted to identify with or define me. I learned to release resentment and judgment about my past. I resolved the relationship I have with myself.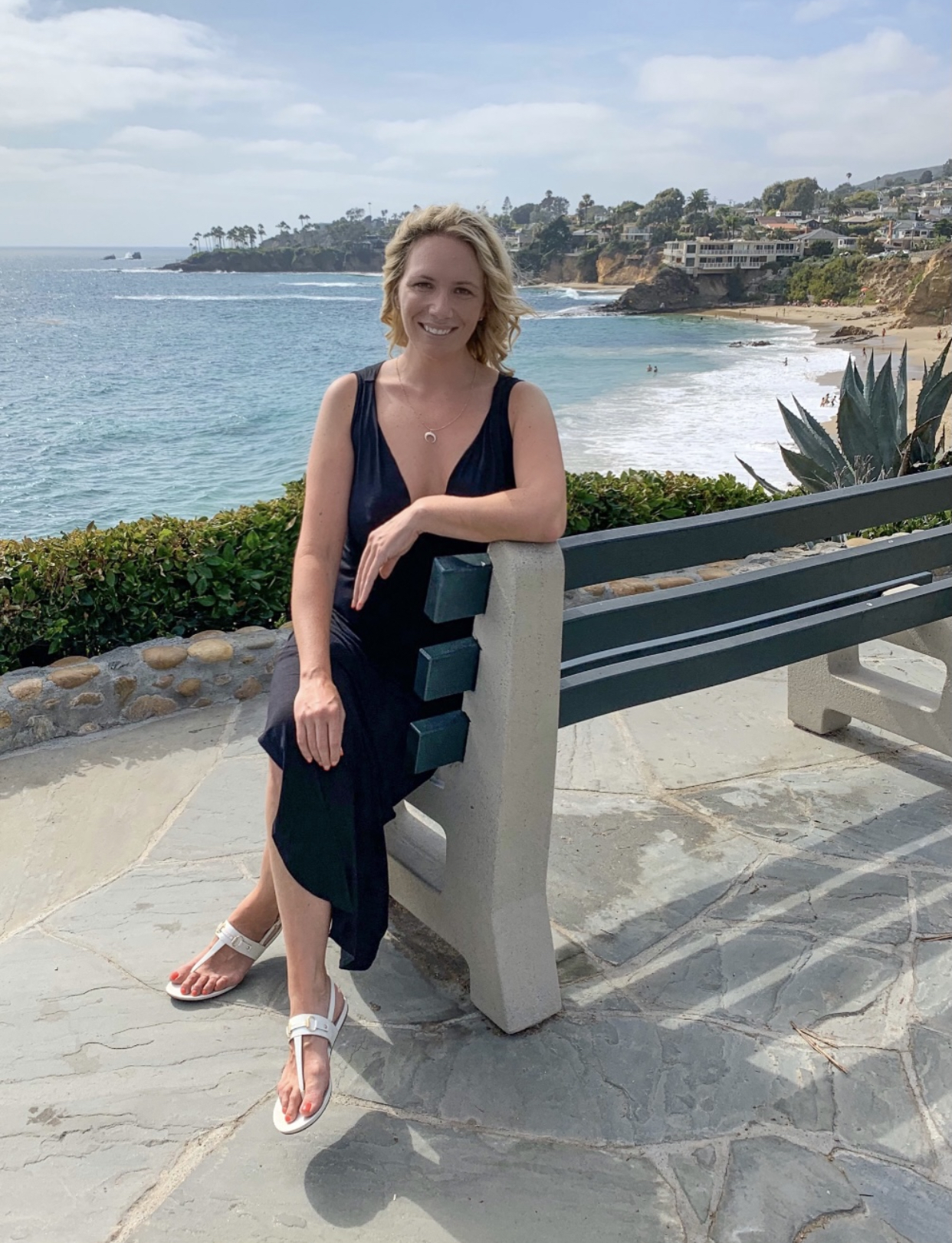 I discovered how relationships, career, finances, exercise, and spirituality are interconnected and just as important as the food I put into my body and thoughts I hold in my mind. With this knowledge and creating balance in all areas, I successfully shed over 100 pounds that never served me or my highest potential. I also believe that learning how to stand in my truth and put myself and my needs first by conquering my people-pleasing behaviors was the foundation of my weight loss and success. 
Committing to my inner work, choosing to step into the light, following my heart, and listening to my calling has forever changed my life and the direction I am headed. It is my mission to help you do the same.
For the first time in my life, I can say that I feel like my true self. I am living an authentic life, aligned with my values, goals, and heart.
I now exist in a place of love, not fear. I show up every day committed to living up to my highest potential. I have awakened my soul, MY INNER BADASS, and discovered my true passion and calling. My life has completely transformed.
I would love to support you. I believe you found me for a reason. The universe and your inner guides have brought you here for a reason, to your new beginning. I want to help you reconnect with your heart and inner wisdom, create a mindset that empowers you, make healthy choices that serve your mind and body, and guide you toward the power that exists inside you. YES, you too have the ability to LIVE LIFE beyond your wildest dreams!
I would be honored to help you awaken
your INNER BADASS so you too can LIVE a happy, healthy & abundant life!
BREAK THROUGH LIFE'S OBSTACLES TO LIVE AN EXTRAORDINARY LIFE!
EDUCATION, TRAININGS & ACCOMPLISHMENTS
Amazon Best Selling Author 2019: Body Talk, Finding The Beauty In You. 
I am committed to continued education and personal development. Below is a list of some of my certifications and degrees I have obtained and courses I have participated in.
High Performance Institute- Certified High Performance Coach (CHPC), Brendon Burchard, Instructor & Founder 

Accredited Coach for Life (LCP, CLC), Certified Life Coach, Certified Leadership/Success Coach

International Coach Federation (ICF), 2018-2019

NLP Practitioner, 2020
Breakthrough To Success, Jack Canfield, 2019

Nutrition & Dietetics program,

University of Alabama,

2017

-2019

Life Strategies Coach (CLSC),

Spencer Institute, 2018

Holistic Integrative

Nutrition Health

Coach,

Institute of Integrative Nutrition (HIN

H

C),

2018

Child Nutrition and Cooking certificate, Stanford University

, 2018

Nutrition and Lifestyle in Pregnancy

,

University of Munich, 2018

Positive Psychology certificate, University of Pennsylvania

, 2017

De-Mystifying Mindfulness certificate, University of Leiden

, 2018

Mindshift: Break Through Obstacles to Learn and Discover Your Hidden Potential, McMaster University

, 2018

Master Class for Coaches, Christine Hassler Inc, 2018
In addition to the certifications and listed trainings above, I also hold a degree in Environmental Health and Safety. I have dedicated my entire career to ensure those in my workplace, community, as well as my family and friends, live a safe healthy and balanced life.